School Season
The fall semester is an excellent time for a fresh start in school and home routines. Teachers have been preparing and are excited about making a difference. Parents and children are getting into a school schedule and organizing for a new school year (places to study, healthful sleep habits, good food for energy and brain power, an after school enrichment class). Nicole of First 5 offers some suggestions.

But, what if a parent sees signs of stress or unhappiness early on? What does your child tell you? Parent conferences will be in about twelve weeks. Do reach out to his/her teacher sooner than the official conference time. He/she may be thinking of connecting with you also.
If there's a serious difference in your expectations and what's being experienced, don't hesitate to explore options. They exist! Check out our school listings.
Is this the year your child walks home from school or your teen drives to and from school? Do you have a child in college locally or away from home? Check out this Companion App created by five students from the University of Michigan that lets users' friends or family virtually walk them home and track their journey via GPS on an online map.
The headline reads: "State test shows majority of Santa Cruz County students fall short in Common Core standards". At first glance that's a shocking result and certainly questions and discussions. It raises all manner of questions: How did my student do? How did his/her class do? How did my child's school do? How do we compare to other schools? Why? How do these categories compare to other states, etc.?

You're going to THE FAIR, right?! There is something for everyone, all ages and interests. The children's entries in contests are a joy to behold. Enjoy!
Thank you for sending many new families our way. Please, drop us a line anytime and recommend us to a friend.
Have a great weekend with your family, Parmalee
New Show at the Fair: Twinkle Time
Rocking with orange pigtails out, the kid's pop-rock stage show "Twinkle Time" will debut at the 2015 Santa Cruz County Fair.
Starring Twinkle, sporting her signature bright orange pigtails, the show features her two best friends; Happy, a clumsy and shy bookworm that loves science, and Lil Hoopz, who is blissfully aloof and loves anything sports or competitive. The trio performs wearing wacky colored clothing and puts on a show that will get kids and parents jumping to their feet to dance and sing along.
"Twinkle Time is a high energy educational and bilingual pop concert for kids," Twinkle explains, "Parents love it too because the music is so fun and catchy, people love to get up and dance along!"
What makes this pop group stand out is the importance of learning while having fun. "All the songs are pop-rock related, but all about teaching a positive educational message," Twinkle said. She added, "We sprinkle a few bilingual phrases, English and Spanish, throughout the songs. The kids are having fun but also learning a cool message."
Younger children will learn coordination through Twinkle's signature dance moves as they "Move and Groove Twinkle Time Style." Twinkle Time will perform three shows on the Tank House Stage all five days of the fair.
Daily Schedules: Weds Sept 16 ~ Thurs Sept 17 ~ Fri Sept 18 ~ Sat Sept 19 ~ Sun Sept 20
A Big Reason to Prevent Type 2 Diabetes in Our Children
Christine: Type 2 Diabetes and Your Brain
There is a multitude of studies that delineate the physical problems that type 2 diabetes may cause. Now studies are beginning to appear that show there are also mental problems caused by this disease. Read more>>>>

Christine Cockey is a local mom and scientist who makes science easier to understand for all of us! For more science, visit her here.
Suki: Learning to live with your biology
"Learning to live with your biology?" you may ask. "What could that possibly mean?"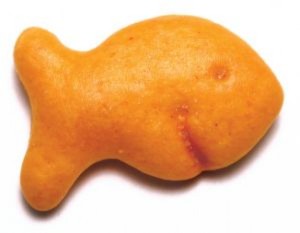 Before I had kids of my own, I didn't know much about the brain, learning, and education. But then having my kids led me down this path to learning more about those subjects, and I learned something surprising:
The way your physical body is made has a lot to do with how your brain works. Find our who's in charge>>>>
Suki Wessling is a local parent and author. Check out her new blog for kids, Kids Learn!
Ask Nicole: Ready, Set, Back to School!
By Nicole M. Young, MSW
The start of a new school year is both an exciting and hectic time in my family. My kids look forward to reuniting with friends and meeting new teachers, and I look forward to the predictability of the school-year routine. But the thought of getting up early, making lunches, keeping up with homework, coordinating carpools and after-school care, and trying to squeeze in quality family time makes me feel like we're about to get back on a hamster wheel for the next nine months. Can anyone relate?
This monthly column provides tips for anyone who is helping raise children, based on the world-renowned Triple P - Positive Parenting Program, available to families in Santa Cruz County. If you have a question or idea for a future column, email me at triplep@first5scc.org. Click for this month's question and Nicole's answer!

Seymour Community Free Day
Seymour Marine Discovery Center (at Long Marine Lab)
Community Free Day
Date: 09/11 from 10:00am to 5:00pm
Ages: All Ages Admission Fees: FREE
Enjoy free admission to the Seymour Center all day! Come touch a friendly shark, see how marine scientists work, and take in the spectacular Monterey Bay. Our exhibit hall offers a deeper dive into the adventure of ocean research here in Santa Cruz and around the world.
Location: Seymour Marine Discovery Center, 100 Shaffer Road, Santa Cruz
Map Phone: (831) 459-3800 •website•
Unlike a traditional aquarium, the Seymour Marine Discovery Center takes you behind the scenes to learn more about scientific research in our oceans. Learn more about elephant seal behavior, understand the role of sea otters in their ecosystem, observe the differences in plant and animal life in different tidepools, or learn more about the hearing of sea lions and harbor seals.
Featured Exhibit: Coastal Geology by Dr. Gary Griggs
Studying coastal processes involves looking at the same parts of the coast over time and across many seasons to see how it changes. Gary Griggs studies coastal cliffs and beaches to visualize, measure, and document erosion. This exhibit shows what's happening along our coast by comparing views of older photos to new ones.
Peer through a stereoscope viewer for a 3D view of our coastline. See how our coastline has changed over the past 100 years. Compare then-and-now photographs of crumbling cliffs at Natural Bridges and Wilder Ranch.
It's perfect weather for camping!

Make reservations for your own adventure at one of our 279 State Parks.

Seymour Free Day

September 11

If you can't have fun with physics ...
... you aren't a very fun person!

Saturday, Sept 12
10am / 1pm
Sunday, Sept 13
10am, 1pm, 3:30pm


click to view website
Ready, Set, School!
Date:
view all details >>

click to view website
Ready, Set, School!
Date:
view all details >>

click to view website
Ohlone Day
State Park Henry Cowell
Date: 09/09/2017 from 10:00am to 4:00pm
Details: Ohlone people will share their traditional basketry, songs, stories, tools, musical instruments, dance, and their history
City: Felton Phone: (831) 335-7077 view all details >>

click to view website
Ready, Set, School!
Date:
view all details >>

click to view website
Ready, Set, School!
Date:
view all details >>

click to view website
Ready, Set, School!
Date:
view all details >>

click to view website
Ready, Set, School!
Date:
view all details >>

click to view website
Second Saturday on the Farm
Ag History Project
Date: The 2nd Sa of every month from 11:00am to 3:00pm
Ages: All
Details: Join us for demonstrations using antique farm equipment, crafts, farm animals, wooden cow milking, water pumps, learning to driv
City: Watsonville Phone: 831-728-5898 view all details >>

click to view website
2015 Physics Shows
Foothill College
Date: Every day (Sep 12-Sep 13)
Details: If you can't have fun with physics ... you aren't a very fun person! A Tribute to Galileo & Temperature
Special Instructions: El Monte exit off Hw 280
City: Los Altos Phone: 650.949.7777 view all details >>

click to view website
Girls Night Out
Art Factory
Date: Every Fri from 7:00pm to 9:00pm
Details: Treat yourself to some time with the girls, wine and cheese and a create evening. Call Yvette for schedule!
City: Aptos Phone: 831-688-8862 view all details >>

click to view website
Santa Cruz Greek Festival
Prophet Elias Greek Church
Date: Every day (Sep 8-Sep 10)
Ages: All Ages
Details: Come and enjoy this showcase authentic Greek food and pastries, spirits, live music, and dancing.
Special Instructions: 223 Church Street, Santa Cruz, CA 95060
City: Santa Cruz Phone: (831) 429-6500 view all details >>

click to view website
Kidrageous Carnival
Jacob's Heart
Date: 09/24/2017 from 12:00pm to 5:00pm
Details: It's all about the kids! It's all about the love! Now, all we need is you!
City: Watsonville Phone: (831) 724-9100 view all details >>

click to view website
Ready, Set, School!
Date:
view all details >>
Ask Nicole continued
Dear Nicole, We've had a fun and busy summer, but now everyone is anxious about school starting again. My kids (7 and 12) are excited about seeing their friends, but they're also nervous about homework, new teachers and higher expectations. And I'm dreading the hectic mornings and bedtime. It's always worse at the beginning of the school year when everyone's adjusting. Let's just say there's often yelling involved. How can we make this easier on ourselves? - Gary
Dear Gary, You're not alone! Making the transition from a relaxed summer schedule to the structured school routine is difficult for many families. For some children, getting support when they express mixed emotions about returning to school helps them settle back into the structure. For other children, having time to gradually ease back into school-year routines helps settle their emotions. Here are a few tips to try in your family:
Ask, listen and problem-solve. Children often "act out" or misbehave when they feel anxious or stressed. If this happens, take a deep breath to help yourself stay calm. Ask your kids to say one thing they're looking forward to about school and one thing they feel nervous about. Show enthusiasm for the positive things and listen to their worries or fears. Acknowledge that it's common for kids to have mixed feelings about returning to school, then ask what might help them feel less anxious or more confident. Try to hold off on offering your solutions until your kids ask for help so that they can practice valuable problem-solving skills.
Re-establish the morning routine. Having predictable routines takes the guesswork out of getting ready for school, which helps reduce everyone's stress. Talk with your kids about the steps to get ready for school - get up, eat breakfast, brush teeth, get dressed, etc. Have them write or draw the steps of their routine, including the times to wake up and leave for school. If they've been sleeping in during the summer, have them get up a little earlier each morning and go through their routine, beginning at least a few days before school starts. Prompt them to look at their routines each morning to stay on track, then give descriptive praise when they follow the steps of their routines independently - "Thank you for getting yourself up on time. That helps the mornings go smoothly."
Revisit the homework routine. Agree on a time frame and designate a place where your kids will do their homework. Discuss any family rules about completing homework before having screen time, or whether music or other electronics can be on while doing homework. Plan to check in periodically with your kids as they're doing homework to give them encouragement for their efforts and progress.
Re-establish the evening routine. This can be difficult, especially if your kids had a later bedtime during the summer. Prepare your children by talking with them about their weeknight bedtime and the steps of their evening routine - brush teeth, pajamas, read, hugs/cuddles, etc. If they've been staying up late during the summer, have them start their evening routine a little earlier each night, beginning at least a few nights before school starts.
Identify things your kids can do in the evenings to make the mornings less chaotic and rushed, such as setting out clothes, packing backpacks or even preparing their own lunches. These are all great organizational and life skills that they will use for many years to come.
Final Thoughts: The transition from summer to school can be difficult for families, even if children love learning and school life. Preparing children for the transition will help everyone adjust to the increased levels of activity, structure and expectations, which will help kids have a positive attitude and learning experience throughout the year.
Nicole Young is the mother of two children, ages 11 and 15, who also manages Santa Cruz County's Triple P - Positive Parenting Program. Scientifically proven, Triple P is made available locally by First 5 Santa Cruz County, the Santa Cruz County Health Services Agency (Mental Health Services Act) and the Santa Cruz County Human Services Department. For more information on Triple P classes and one-on-one sessions for parents, visit http://triplep.first5scc.org, or contact First 5 Santa Cruz County at 465-2217.
business directory | blogs | classifieds | contests | editor updates | families giving back
newsletter archives | parent chat | parent planner | parent perks | contact us
Stay Connected:
Blogs |
RSS