New Leaf Community Markets - Everything for Healthful Living!
KP2's story as told in The Odyssey sounds delightful. If you don't make it to the lecture, you can pick up a book at the Seymour Center gift shop.
If your family was watching the first presidential debate, it surely sparked questions from the children. Have you thought about how you will use the increased political activities leading up to our national elections to involve children in their roles and responsibilities as citizens? How do you handle differing political perspectives within the family when "Uncle Joe" comes over and takes a position opposing yours? What are you modeling for your children when it comes to politics? Are you reaching into history to give them perspective? Are you teaching them to express opinions and respect others' right to a different opinion?
What are your expectations of how your children's schools and teachers handle political differences? When questions arise, are they exposing the children to differing views with candor? Are they doing this so well that neither your child nor you can tell which positions they favor personally?

Living in an agricultural paradise heightens our awareness of the season's bountiful harvest. It's reflected in our Events Calendar with fests and harvest tastings. In fact the calendar is bursting. We've isolated a few categories. Click on what interests youl
Remember to use the Parent Planer: check all the events you like, click on the clock at the bottom of the page or click on Save My Planner, then send it to yourself and friends.
We have free tickets of Disney on Ice! Enter to win for your family. Tell four friends about our newsletter and ask them to mention your name and "Disney Tickets" when they register for the newsletter!
Have a bountiful weekend, Parmalee
MakersFactory
Suki: The All-Day Learning Window
Recently I wrote about "the 15-minute learning window," a way that homeschoolers have learned to tap into "teachable moments" and condense learning into smaller packets. It works really well with subjects that you feel your child needs to work on but is not really driven to learn at the moment.
Then the other day at our house, I watched a great example of a complementary phenomenon unfold before my eyes. Instead of doing anything else she was "supposed to" do, my daughter spent much of an entire day working on one subject diligently. We had no need for the 15-minute approach: she was so totally self-directed, all I had to do was sit back and watch.
How did this happen?
A month ago, I was thinking about our year and wondering how I could tap more into my daughter's interest in horses. She's a very obsessive learner, which means it's easy to get her to do things having to do with her current interests, but very difficult to get her to do much else. But she loves almost anything horse-themed, and I was thinking it was too bad there wasn't some sort of horse-based curriculum.
Any seasoned homeschooler reading this will know that this statement begs the question: have you actually googled that?
I did google it, and came up with a Read more >>>

Science Fun with Christine: Entire World is Aftershock Zone
A map of the earthquakes triggered around the globe within a week of the April 2012 earthquake off the coast of Sumatra (white star). (Credit: Fred Pollitz, USGS)
When a large earthquake happens, there are generally foreshocks and aftershocks. The bigger the quake, the more shocks around the main quake. The central quake is defined as the largest quake. These other shocks can be quite large. In the large Japanese quake of 2011, the quake itself was a 9. The largest foreshock was a 7.2 that occurred 2 days earlier. That would be a very large earthquake just by itself. They had another 3 foreshocks above a 6 on the same day. This swarm of large quakes would rank as a disaster.
After the main shock, there were three aftershocks above 7. There were 800 aftershocks that were 4.5 or above. These aftershocks caused more damage to the already damaged buildings and infrastructure.
For the next few months after the quake, there were more large quakes around the world. Geologists looked to see if they were related, but had problems linking the quakes. This question has been around for a long time. Does a large quake in one part of the world trigger quakes in other areas...Read more>>>
More posts at Science Fun with Christine Cockey, local scientist and mom.
Viva: Free L'Occitane Hand Cream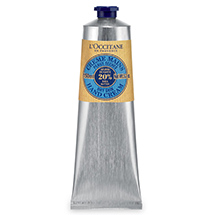 Wow, here's a nice freebie- get a free 10 ml hand cream from L'Occitane by clicking here and "Liking" their Facebook page. Fill out the short form and you're done! They'll mail you the voucher for the hand cream in a few weeks.
Daily Citron Time Test: It only took me 43 seconds to Like their Facebook page and fill out the form, so this freebie is well worth it.
I found this offer on Freebie Shark, a reputable freebie listing site.
Springhill School
This Week
of upcoming events and activities.

Click on our EVENT CALENDAR.

Chef Lauren Hoover-West will give a hands-on cooking class geared to teenagers 13 to 18 years of age.

The focus will be warm comfort foods, from soup to deserts, utilizing the abundant fruits and vegetables from the fall harvest season.

Preregistration required.

To register, visit www.newleaf.com

or call 831-466-9060

ext 126.

Use the Family Planner!

Go to the website's Annual Events. Using the Search Section isolate Sept 28-30.

How it Works

You can make a list of just the events you are interested in.

When you are on any of our resource pages or on our calendars, you will see a little box next to each listing.

Add to My Planner

When you check a box, it automatically places the listing in your Parent Planner.

To view your Parent Planner, can click on the link, Parent Planner or the clock at the bottom of the page

and it will direct you to your Parent Planner.

After you have finished, you can email your planner to a friend with a personal message or you can print it out.

Your Parent Planner DOES NOT save so make sure to email yourself a copy.

Dr. Terrie Williams discusses her new book, The Odyssey of KP2


Join Dr. Terrie Williams as she discusses her new book, The Odyssey of KP2.
10/04/2012 from 7:00pm to 8:00pm
Location: Seymour Marine Discovery Center, 100 Shaffer Rd., Santa Cruz Map



Discovering the Heart of America: An Experiment in Marine Biology - Terrie Williams, UCSC Professor of Ecology and Evolutionary Biology


Fewer than 1,100 Hawaiian monk seals survive in American waters today. Scientists predict that this critically endangered species could become extinct within 50 years.

When the chance to house and study a two-day old abandoned pup arose, eminent wildlife biologist Terrie Williams took the seal in. The boisterous KP2, or Kauai pup 2, became a celebrity, charmed everyone around him, and has given scientists clues to saving his species.

Join Dr. Williams as she discusses her new book, The Odyssey of KP2, which tells the tale of how this young seal pup may help us solve some complex social and environmental issues and save his own kind.

A book signing will be held in the exhibit hall after the lecture. Books are available for purchase in the Seymour Center's Ocean Discovery Shop.

Doors open at 6:30 for this free event. Seating is limited.
business directory | blogs | classifieds | contests | editor updates | families giving back
newsletter archives | parent chat | parent planner | parent perks | contact us
Stay Connected:
Blogs |
RSS