"Do Fathers Matter?"
I listened intently to the interview of Paul Raeburn, author of "Do Father's Matter?" What hooked me on the hour long interview was the statement that recent science was providing surprising facts about the influence of fathers. Some of the highlights I gleaned were a surprise and some even killed cliches about fathers' roles.
Fathers are the predominant influence on children's language because they tend to spend less time with babies, therefore they skip the easy words and instead use more adult vocabulary. Children with involved fathers have better language development, do better in school and are more socially competent adults.
Father's play with children tends to be more rough and tumble, more free form/made up with more give and take, more kid decisions allowed, even cheating on Chutes & Ladders. This easy relationship makes for better social interactions, is a good bridge to the world beyond the family and yields more success in adult life.
Daughters who have a father present in their lives tend to have later puberty onset, are less at risk for early sexual activity and less likely to become pregnant.
From the publisher: "In Do Fathers Matter? the award-winning journalist and father of five Paul Raeburn overturns the many myths and stereotypes of fatherhood as he examines the latest scientific findings on the parent we've often overlooked. Drawing on research from neuroscientists, animal behaviorists, geneticists, and developmental psychologists, among others, Raeburn takes us through the various stages of fatherhood, revealing the profound physiological connections between children and fathers, from conception through adolescence and into adulthood—and the importance of the relationship between mothers and fathers. In the process, he challenges the legacy of Freud and mainstream views of parental attachment, and also explains how we can become better parents ourselves." Read more>>>>
Happy Father's Day to all families. Now go play! Parmalee
Chickens to Whales
We are so connected to earth's non-human creatures. I'm a sucker for all the animal videos that show miraculous and unusual animal-human interactions.
This Sunday Seymour Center brings to us the amazing work of scientists who work to free whales from fishing and crab lines. To get prepared for what you will learn, read about the "rescue of a whale off Farallones". This lecture is suitable for children age 10 and up.
"Super Summer Saturdays" at the Museum of Natural History are back! Have you ever looked an owl in the eyes? Touched the talons of a falcon? Visitt the Museum for a special live show featuring the wild raptors from Native Bird Connections and learn how you can help these magnificent birds of prey survive and thrive in California."
Are you thinking of raising chickens at home? There are many decisions when thinking about getting hens. Do you want large or small birds; white, brown, or blue/green eggs; fancy feathered birds; full grown hens or baby chicks; or rescue birds from Animal Services? Candice McLaren will talk about local city codes, types of feed, where to place the coop, predators, and when to expect that first egg! Before you
bring those baby chicks home you'll want to know how to prepare their first home, how to keep chicks warm, what to feed them, and how to make their transition from a warm house (yours!) to their new chicken coop outside. Quail Hollow Park. Open to ages 8 and up. Sign up by calling 831-335-9348. *Presented in cooperation with the Monterey Bay Master Gardeners
Parmalee

Summer Reading at the Library
Summer Readingat the Library!

click to view website
Libraries
Read 5 -or more!- books this summer
Date: Every day (Jun 9-Aug 23)
Prevent summer learning loss at the Santa Cruz Public Libraries!
From June 9-July 27, children of all ages can read to earn book bucks they can spend with local merchants, and the whole family will find activities at all 10 branches and the Bookmobile that will keep everyone entertained and learning.
Reading just 5 books over the summer can prevent learning loss so read to yourself, your family and friends, or a therapy animal in our Tales to Tails program. If if you aren't reading yet, being read to is the best way to get ready. No one is too young.
Summer reading materials are available at all branches and on the website: http://www.santacruzpl.org
•website•
Suki: The Snopes Childhood
The other day I was telling my son about the Loch Ness Monster. He's fifteen and had perhaps heard of the thing somewhere, but it's hardly a fixture in his childhood as it was in mine. Of course, there are various reasons for this: what is interesting to kids and popular culture changes over time so perhaps Nessie will come around again.
But the biggest reason, I think, is how childhood has changed in this time of the (Dis)Information Super Highway.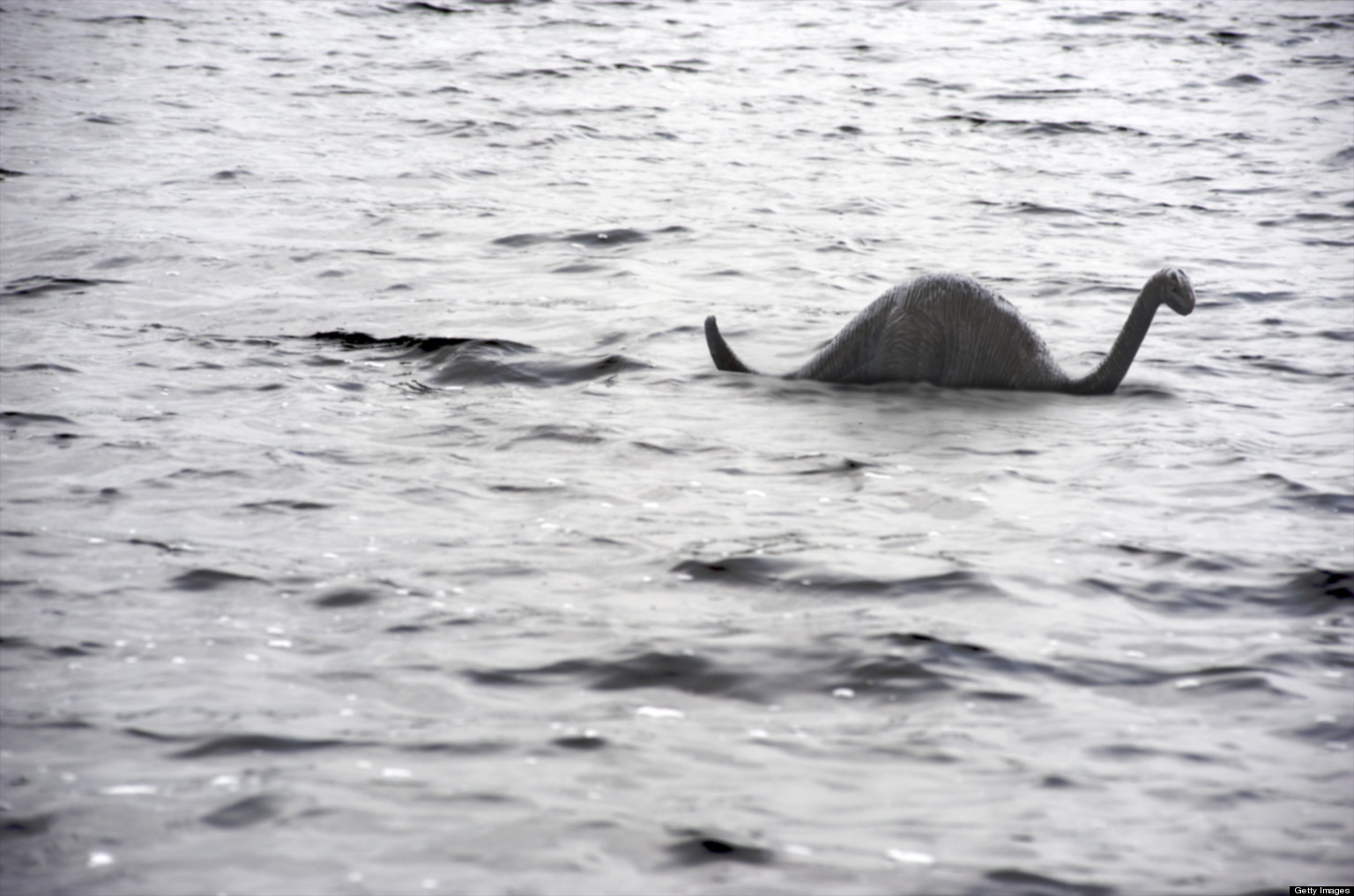 Nessie was a fixture in my 70s childhood.
The Loch Ness Monster was big for kids of my generation not just because it was a funny hoax and funny hoaxes are fun. (If you don't agree with that, just visit Youtube and start watching.)
Nessie was also big because in the 70s, you had to be seriously dedicated to perpetuate a worldwide hoax. Even crop circles weren't popularized until the late 70s, and I remember hearing about them in the Midwest only in the early 80s. The people who perpetuated the Loch Ness Monster hoax had to put in real energy and do it with purpose. They had to take photographs at the real site, then physically alter those photos to show the monster. Then they had to show those photos to many, many people, not just their drinking buddies at the local pub. They had to dupe people who were professional skeptics-newspaper editors most of all.
These days, the hoax is a part of our daily lives... Read more! >>>

Christine: Stealing Back a Satellite - ISEE-3
There are many odd and interesting science projects getting crowd-funded right now. I think this one ranks up there. A group of NASA retirees and amateur scientists is crowd funding a project to grab an old satellite, restart it, and do something fun.
The ISEE-3 Satellite (or ICE) is returning from outer space and it is still sending out a carrier signal. It is still alive!
But this is a satellite with a past. And there lies a tale.... read the tale>>>

Christine is a local mom and scientist. She likes making challenging science accessible to us non-scientists. Visit her blog at Science Fun.
Graduates' Choices Have Consequences
Our young adults are graduating from high school and going on to more schooling -institutional or independent studies, four or two year college- joining the work force, apprenticing to a trade or joining one of the services. Choices are difficult and times are challenging no matter which path they choose. More than they, we know how choices made today have long ranging consequences. A couple of articles provide food for thought:

A Historic Victory for America's Kids - In praise of California's landmark Vergara ruling BY Campbell Brown - The case began with courageous students, because they had to endure the nightmare: grossly incompetent teachers, mainly in poor and minority schools, protected by state laws. And when the court ruling thundered down Tuesday, the impact was profoundly clear: Students, you win. Read more >>>>>
College Doesn't Pay for Everyone - In her Washington Post column Catherine Rampell correctly pointed out that the median return in higher wages for those with college degrees more than covers the tuition and opportunity cost associated with attending college. She notes however that college enrollment has edged downward in recent years. While she sees this decline largely as the result of young people failing to recognize the benefits of college, it can be more readily explained by a growing divergence in the income of college grads. Read more>>>>>
If College Is a Great Investment, There Wouldn't Be a Student Debt Crisis By Jason Richwine - Calling the situation an "outrage," President Obama announced on Monday that the student-debt burden is too high, and he proposed new regulations that would cap payments on older loans at 10 percent of income. In the same speech, the president called higher education "the single best investment that you can make in yourselves and your future," and later referred to it twice as "a smart investment." But how that can be true if students are now drowning in debt? Read more>>>>

Vision Boards for Teens at the Art Factory
Vision Boards for Teens at the Art Factory


Calling all 8th graders (soon to be 9th graders) and those already in high school. Join us as we visualize out highest goals and visions for our journey into High School. Through various fun, creative exercises, we will build a visual road map that will guide us on our way to reaching the goals we dare to dream! This beautiful, inspiring piece of collage art will remind you of all the greatness that awaits you, everyday.
Friday, June 20, 6:00 - 8:00 pm, Ages: 13-16 yrs, Cost: $35 Register!
This Week
Below is only a partial list of upcoming events and activities so be sure to click on our EVENT CALENDAR so you do not miss anything.

School Corner

Professional Development for
Teachers and Parents
at

MakersFactory will teach you some new tricks for your classroom. 3D Printing? Minecraft? Computer Programming? We can train you on how to integrate these tools and programs (and more!) into your curriculum, making teaching more engaging, collaborative, and hands-on. Pick one subject or learn them all regardless of your technological savvy.




WORKSHOP TOPICS:
• 3D Modeling and Printing
• Laser Cutting
• Computer Programming
• Game Design
• Animation
• Game Based Learning

Disentangling Whales

Science Sunday: Disentangling Whales

Seymour Marine Discovery Center (at Long Marine Lab)
Join Pieter Folkens in this timely discussion of responding to distressed whales along the central coast.
Date: 6/15 from 1:00pm to 2:00pm
Ages: Recommended for 10 yrs and older Admission Fees: $6-$8; free for members

Join Pieter Folkens, lead California Whale Entanglement Team (WET) responder under the auspices of NOAA Fisheries/Marine Mammal Health and Stranding Response Program, for this timely discussion.

Entanglement in fishing gear and marine debris has become one of the greatest threats posed to whales worldwide. Folkens' talk will chronicle a recent incident- after weeks of tracking an entangled whale in rough seas, Folkens' WET team was able to free the distressed whale. Come learn how.

Doors to the lecture hall open at 12:30 PM. Seating is first come, first served. Lecture passes are available at the admissions counter at noon.


Location: 100 Shaffer Road, Santa Cruz Map
Phone: (831) 459-3800 •website•
business directory | blogs | classifieds | contests | editor updates | families giving back
newsletter archives | parent chat | parent planner | parent perks | contact us
Stay Connected:
Blogs |
RSS